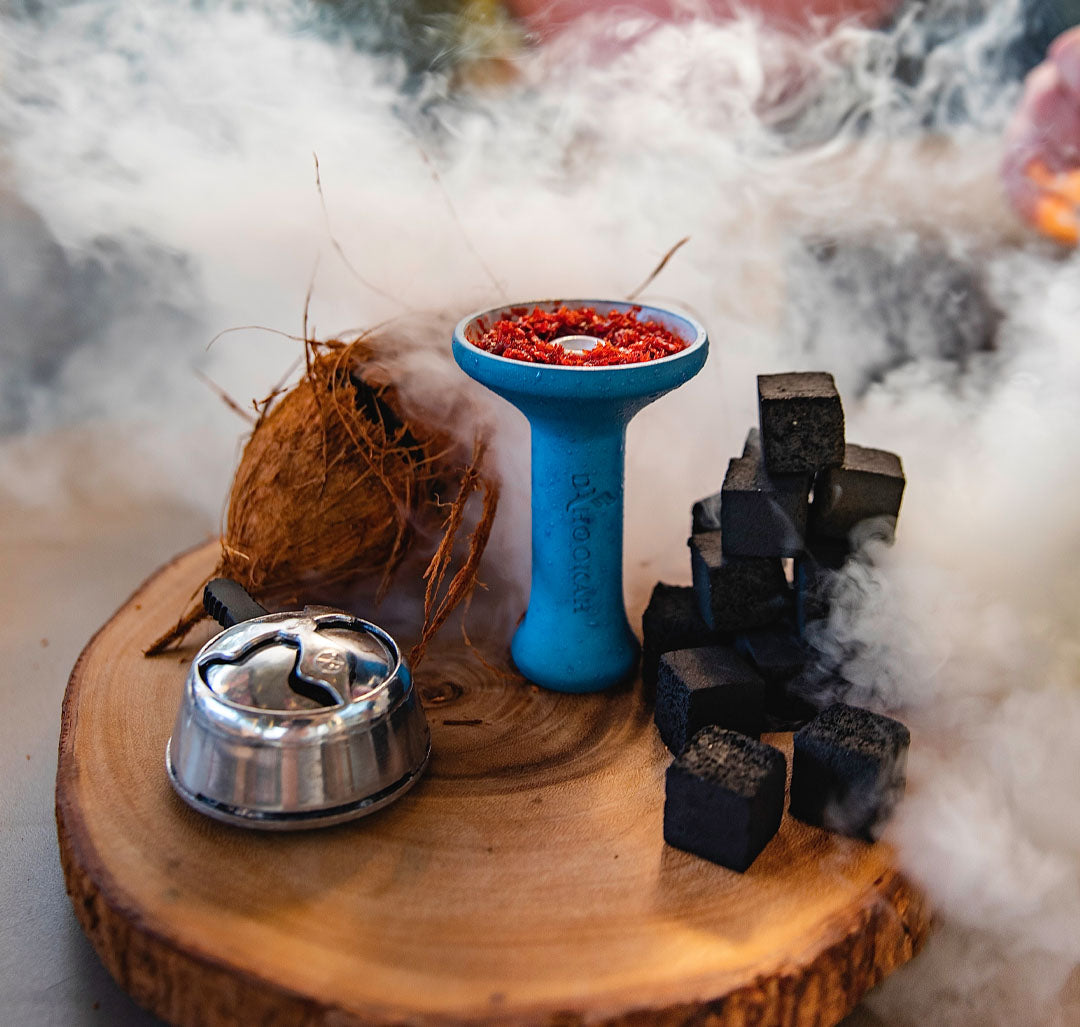 HOW TO CHOOSE THE SHISHA CHARCOAL?
First of all, let's discuss the types of charcoal available and they are below:
- Natural
- Quick Lighting Coals

We won't even discuss the second option as I really hope no one uses them anymore 😃
The NATURAL coals are made of natural wood e.g. lemonwood, bamboo, and the most commonly used ones made out of coconut husk. Today we'll touch the base about the Coconut charcoal.

It would require a heater to start off the coal, a butane lighter won't help you here 😉
There are other ways to light up the coal such as using your home stove but surely it would make enough dirt around; if you are outdoor then you may light it up using the campfire but be careful with your fingers or have ready very long tongs 😄

Anyway, if you smoke shisha not once a year then you should buy an electrical heater 💪
So, going back to charcoal itself.
Coconut charcoal is one of the best for home use.
It has less ash, almost no smell while lighting, longer heating ability while smoking, and being all-natural, coconut coals do not put off unwanted smells or taste to your smoking session.
Different sizes of cubic coconut charcoal are available (from 22mm and up to 27mm) But the most commonly used are 25mm.
                                                                                     --- YOUR SHISHA MATE ---