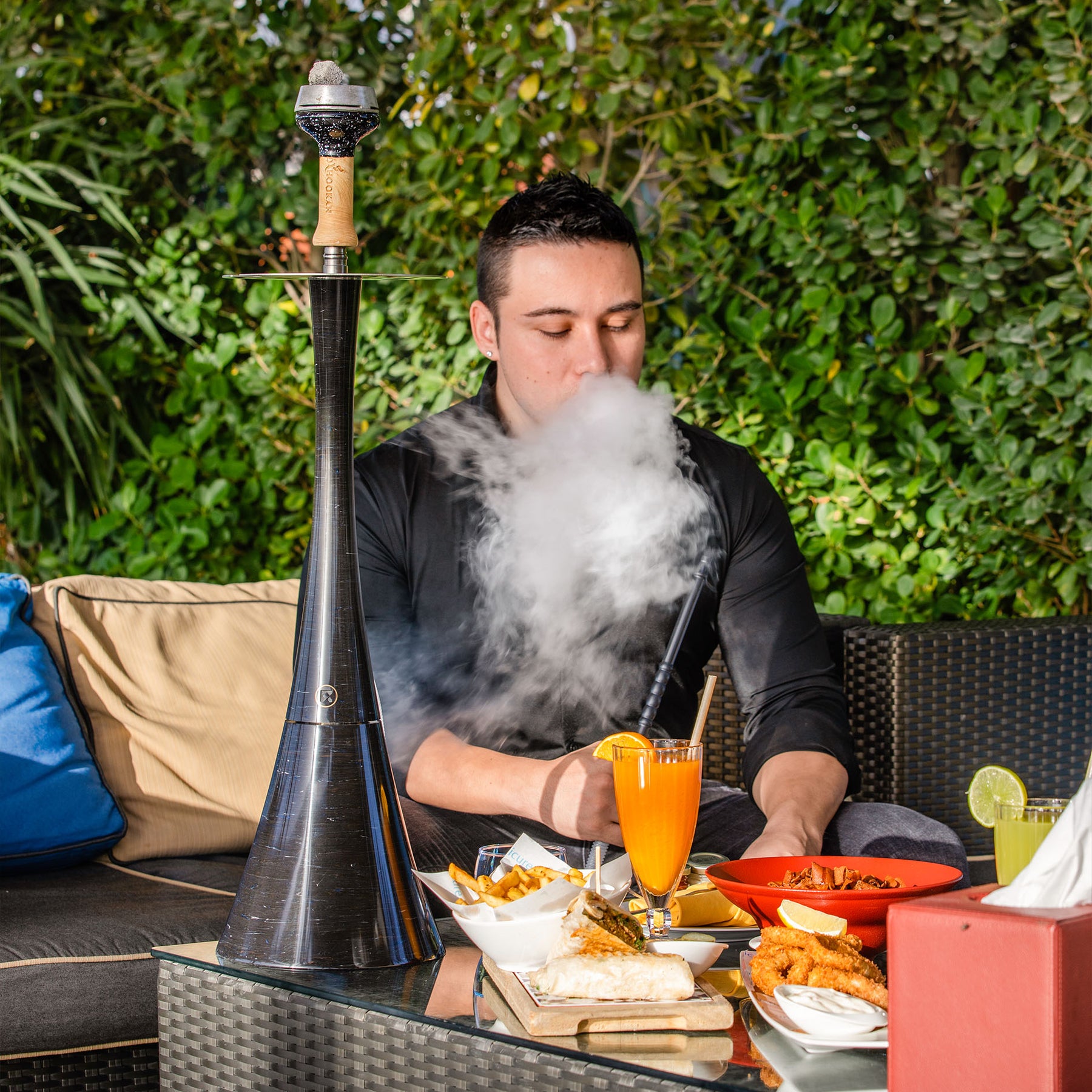 Top 7 Shisha Mistakes To Avoid
Top 7 Shisha Mistakes To Avoid – Worst Hookah Mistakes
1. Never start your shisha journey with Dark Leaf tobacco
If you are just starting your journey with shisha or you have been smoking the shisha for just a bit, then do not hurry to buy Dark Leaf tobacco, start with light or medium strength tobaccos like Al Fakher, Ya Layl, Serbetli or Malaki.
You surely can try strong tobacco just to have an understanding of its difference though it is suggested to have the light ones first. As if you start with something really strong then you may dislike it and won't have an interest to join us (shisha lovers) 
Try mixing up the flavors and then level up the strength. Try to pick up the right shisha pipe along with the correct shisha bowl that work the best with light & medium strength shisha flavors. Also, pay attention to the shisha heat management device as it also plays an important role at your experience. Make sure you pick credible Shisha Store that sells original shisha Premium Shisha and Accessories 
2. Overloading your shisha head to make bigger clouds
Don't think if you load a lot of tobacco in the shisha head it will give you large clouds and make it smoking long time. It may give large clouds at the very beginning but it may burn it in very short time too. So keeping the right balance is better. Make sure you keep space between the heat management device or the aluminium foil so the coal are not touching tobacco to have smooth smoking experience.
3. Heating the shisha head before making first puffs
Make sure you heat the shisha head with tobacco before making first puffs. It all depends on what tobacco you smoke, what amount of charcoal you use, what type of heat management device (HMD) you use though the scenario is always similar. When you packed tobacco in the shisha head, place cold HMD on top, then fully heated charcoal should be placed inside HMD. Keep it for 3-5 minutes untouched, better have windcover on top to make it faster and the shisha head can be heated right from all around, not just the top. Then once you see light smoke comes up from the tobacco or if you touch the shisha head and it is properly heated then you may do first puff
4. Choose the relevant shisha head for the tobacco you smoke
Make sure you study a bit about the difference of the shisha heads and its characteristics before buying one. They are multiple types of the shisha head today exists, but I'll touch the base on the most famous ones:
- Phunnel
Phunnel shisha heads are shaped like a doughnut mould but have a single upward-facing draw hole in the middle of the center stump.
Phunnels are the most frequently purchased for home use.
- Killa
Killa head is the closest in sales to phunnel. Thick bottom, with five holes are symmetrically presented. This ensures excellent heating of the tobacco on all sides. It allows to make the strongest shisha flavor.
- Turkish
Classic head, handmade from brown unfired clay. The head is thick-walled, with large holes and excellent traction. It is ideal for smoking classic tobaccos such as Al Fakher, Adalya, Afzal, Nakhla.
- Flow
Revolutionary new model from Oblako brand - it is a new shape that allows you to smoke strong tobacco, emphasizing their taste and using less coal! It's all about the glazed cone, which gains heat when the bowl is heated, and during smoking helps to keep the mixture at the right temperature.
- Silicon
This shisha head can be used by any beginner as it is very hard to overheat it. Also, hard to break.
5. Pick up right charcoal and do not use quick-burning coals
The fast-burning coals aren't the best option for your shisha experience. In my opinion, it can only be used if you are outdoor and have no access to electricity, no way you can have fire and really want shisha. Otherwise, do not use this type of coals as they consist of a lot of chemicals. 
Best option is either coconut charcoal or recently added into the offering is walnut charcoal that are natural.
Quite important note, make sure you start the shisha coal fully when each side is ready and no dark spaces of unheated coal.
Not fully heated charcoal won't give you the best shisha flavor and may cause headache next day
6. Limits of the water in your shisha glass base
Water in the shisha plays role of a filter.
Therefore, it is important to have the right level of water being filled in. Shisha experts know the devices they work with and can blindly fill it in and they'll have the right level of water.
Though if you are not an expert yet, then have the water filled about 2cm higher than the lowest part of the lower stem.
You still may play around the level and choose the level that works the best for you as different levels of water in your shisha may give you different smoking experience (lighter or harder).
7. Cleaning the shisha after each use should be a rule
Using dirty shisha isn't a good solution.
You may destroy smoking session.
The flavor of previously smoke tobacco may remain for long time.
Some parts of the tobacco may still be inside of the shisha stem if you aren't using the shisha molasses catcher.
There are multiple ways to clear different part of the shisha:
- Glass vase
Use large and fluffy brushes that bend upon pressure to clean up the shisha vase, you may still use the cleaning liquid.
There is also new easy way to do so is using Vase Cleaner
Just place them inside the bowl, pour water inside, shake nicely.
- Shisha stem
Use thin long brush with cleaning liquid
Disassemble shisha and clean each part. Then dry it off and assemble.